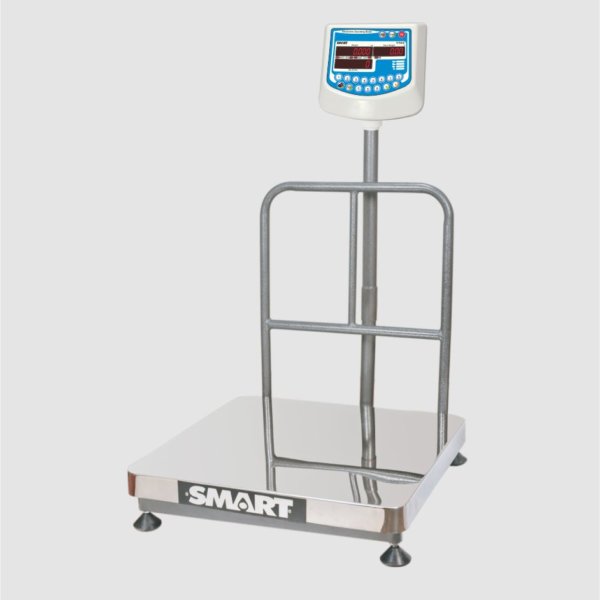 Ti10 Piece Counting Platform Series
The Piece Counting Platform Scale is a high accuracy parts counting scale, designed to make inventory control and counting out individual parts quicker and easier. The indicator has three large, bright displays, and the base is mild steel with a stainless steel top pan / MS checkered pan (which can be wiped down/removed for cleaning) and adjustable leveling feet. Tough ABS housing protects the indicator in demanding industrial environments, and a full numeric keypad makes entering numbers during sampling much easier. The scale can be powered either from the rechargeable battery, or by Power Lead. The bright LED Digit on the indicator's displays makes this a practical counting solution in almost any lighting condition. This scale comes with a range of capacities and graduations.
Description
Reviews (0)
Specification
Brochure
Description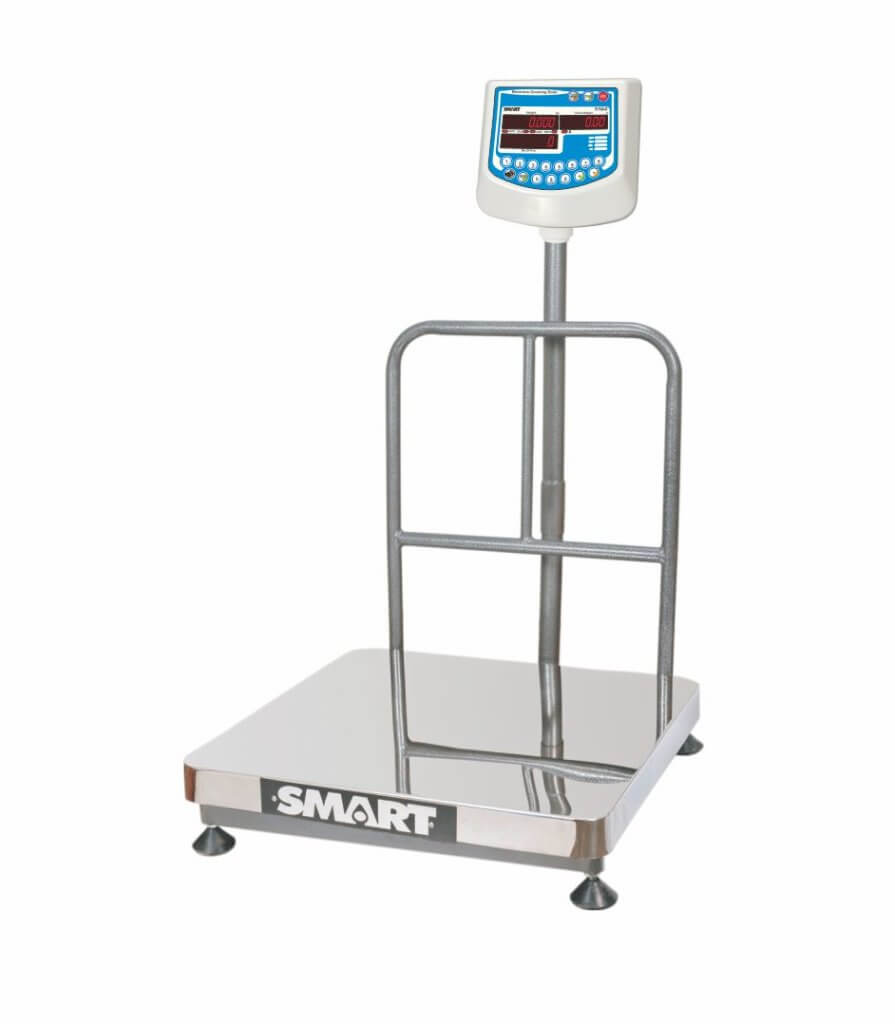 Features :
1/15,000 ~ 1/60,000 display resolution
All steel construction with industrial coating
Large LED (0.8") display with a option of remote display
Water resistant keypad / Option for Splash Proof body
Tilt 90° and swivel 360° head, wall mounting available
Counting mode, Percentage weighing, Wt accumulation
Push Button Tare, Weight verification 10x zoom
Available in single loadcell and 4 loadcell designs.
Platter construction options can be SS/MS checkered
220V AC /built-in 6V rechargeable battery 40hrs backup
4 point overload protection / overload alarm
Option : RS-232 interface for computer interfacing
Option : Printer output for direct printing on printer
Option : 3 Window Price Computing model available
Option : 3 Window Piece Counting model available
Option : Printer interface card for direct printing with Serial # date-time and establishment details.
Ti10 PIECE COUNTING SERIES

Platform Size
Capacity (kg)
Division (g)
Loadcell
Platter
Accessories
400 x 400
50 / 60kg
5 / 10gm
1
SS
Attached Pole Remote Display* Separate Pole* Dust Cover* Ti10-Price Computer* Ti10-Piece Counting* RS232 Option* Printer Option*
400 x 400
100 / 150kg
10 / 20gm
1
SS
400 x 500
50 / 60kg
5 / 10gm
1
SS
400 x 500
100 / 150kg
10 / 20gm
1
SS
500 x 500
100 / 150kg
10 / 20gm
1
SS
500 x 500
200 / 300kg
10 / 20gm
1
SS
600 x 450
100 / 150kg
10 / 20gm
1
SS
600 x 450
200 / 300kg
20 / 50gm
1
SS / MS
600 x 600
100 / 150kg
10 / 20gm
1
SS / MS
600 x 600
200 / 300kg
20 / 50gm
1
SS / MS
600 x 600
500 / 600kg
50 / 100gm
1
SS/MS
Custom built sizes available Power Source : AC 110V/220V/240V(±10%) + DC 6V/4AH Rechargeable Battery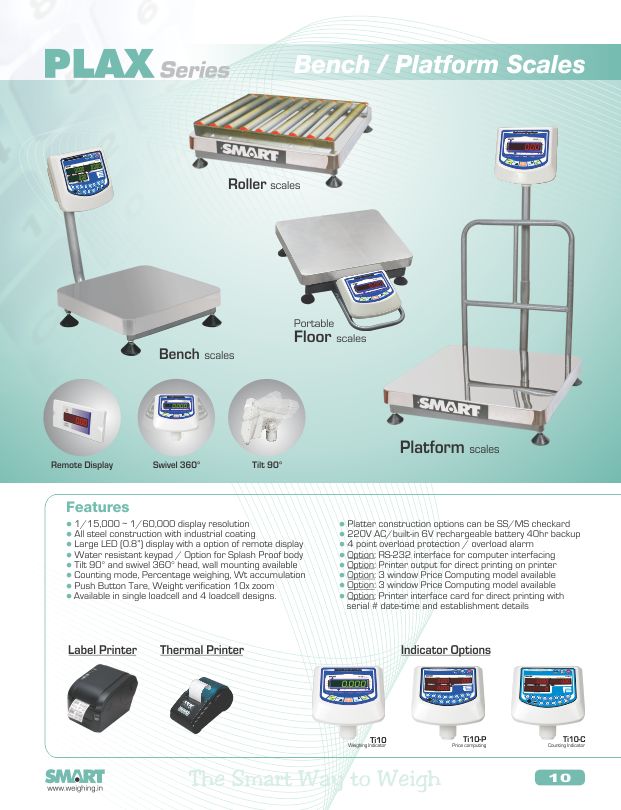 Download Brochure click here