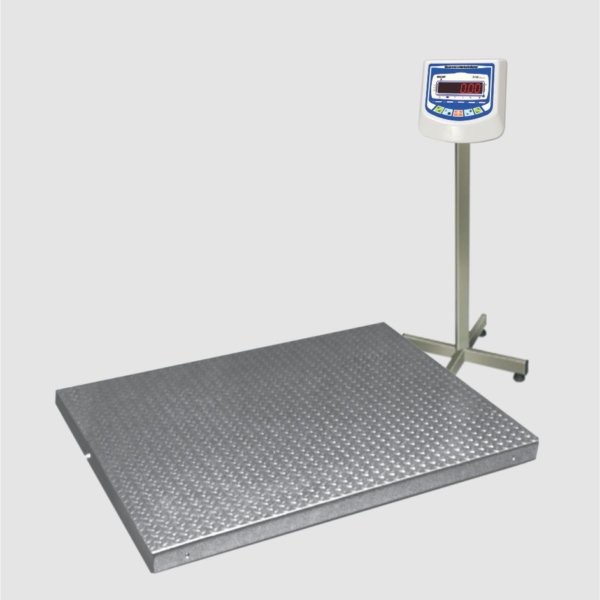 HEAVY DUTY Series
The Heavy Duty Scale is a solid and reliable, mild steel, heavy duty platform scale with a bright LED display and multiple, easy to use features. Weight readings can be displayed in kg. The LED display shows weight readings in bright red 0.56" or Jumbo digits –makes it visible in almost any lighting conditions. All features are easy to access via the buttons on the front of the indicator. Accumulation allows you to quickly add up multiple weights – great for when you're loading a lorry. The battery will last up to 20 hours on one charge. The platform is reinforced mild steel with a durable top pan. The platform is low profile, making adding loads to this platform scale easy. A number of platform sizes, of capacities and graduations are available. These heavy duty platform scales have adjustable leveling feet, so you can ensure the platform is level for a reliable weight reading. As with many platform scales in the SMART range, the HEAVY DUTY SCALE is available with optional ramps, allowing you to roll a pallet truck over the scale and speed up weighing processes.
Description
Reviews (0)
Specification
Brochure & Manual
Description
Features :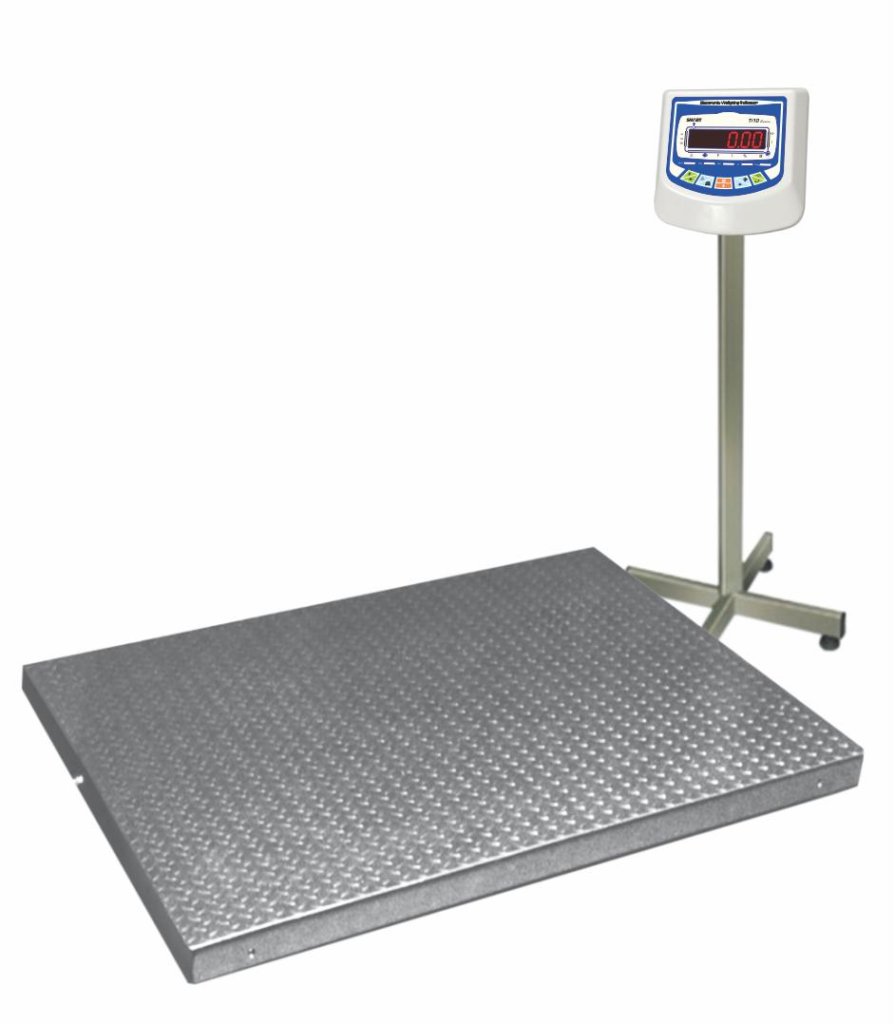 1/15,000 ~ 1/60,000 display resolution
All steel construction with industrial coating
Large LED (0.8") display with a option of remote display
Water resistant keypad / Option for Splash Proof body
Tilt 90° and swivel 360° head, wall mounting available
Counting mode, Percentage weighing, Wt accumulation
Push Button Tare, Weight verification 10x zoom
Available in single loadcell and 4 loadcell designs.
Platter construction options can be SS/MS checkered
220V AC /built-in 6V rechargeable battery 40hrs backup
4 point overload protection / overload alarm
Option : RS-232 interface for computer interfacing
Option : Printer output for direct printing on printer
Option : 3 Window Price Computing model available
Option : 3 Window Piece Counting model available
Option : Printer interface card for direct printing with Serial # date-time and establishment details.
HEAVY DUTY SERIES

Platform Size
Capacity (kg)
Division (g)
Loadcell
Platter
Accessories
750 x 750
500 / 600kg
50 / 100gm
1
SS / MS
Attached Pole Remote Display* Separate Pole* Dust Cover* Ti10-Price Computer* Ti10-Piece Counting* RS232 Option* Printer Option*
750 x 750
1000 / 1200kg
100 / 200gm
1
MS
1000 x 1000
1000 / 1500kg
100 / 200gm
1/4
MS
1000 x 1000
2000 / 3000kg
200 / 500gm
4
MS
1200 x 1200
1000 / 2000kg
100 / 200gm
4
MS
1200 x 1200
2000 / 3000kg
200 / 500gm
4
MS
1200 x 1200
5000kg
500gm
4
MS
1200 x 1800
3000 / 5000kg
500gm
4
MS
1500 x 1500
2000 / 3000kg
200 / 500gm
4
MS
1500 x 1500
5000kg
500gm
4
MS
2000 x 1000
2000 / 3000kg
200 / 500gm
4
MS
2000 x 1200
3000 / 5000kg
200 / 500gm
4
MS
Custom built sizes available Power Source : AC 110V/220V/240V(±10%) + DC 6V/4AH Rechargeable Battery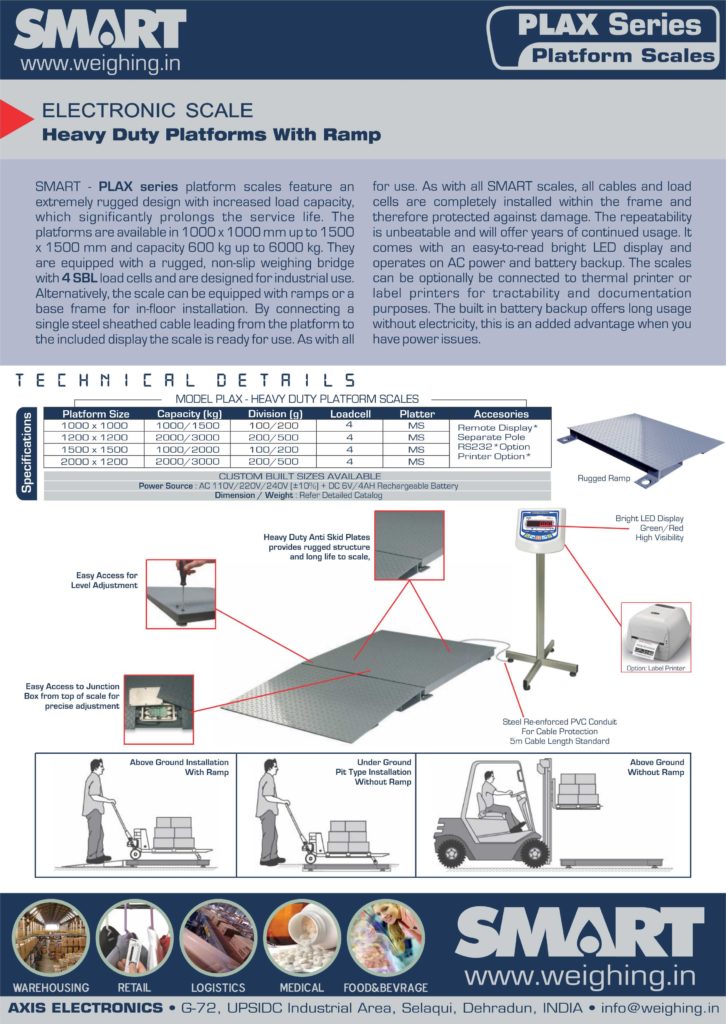 Download Brochure click here
Download Manual click here