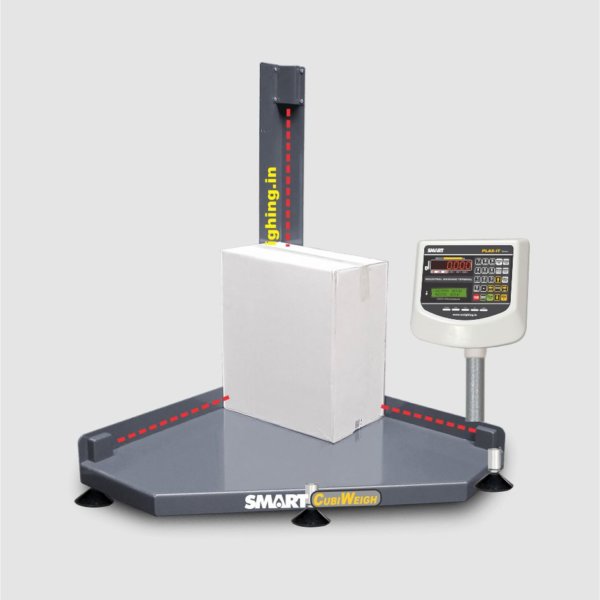 Cubi Weighing System
The Cubi Weighing System, an integrated cubing and weighing system, gives you total control in any distribution center or warehouse application. This scale gives you the benefits of collecting package information (weight and size), quickly removing any human calculation error, eliminating re-entering of data, or any sort of data corruption. This information can be easily transferred to data processing system where it can be used immediately. This data is certified and is more reliable than any manual measurements.
Description
Reviews (0)
Specification
Brochure
Description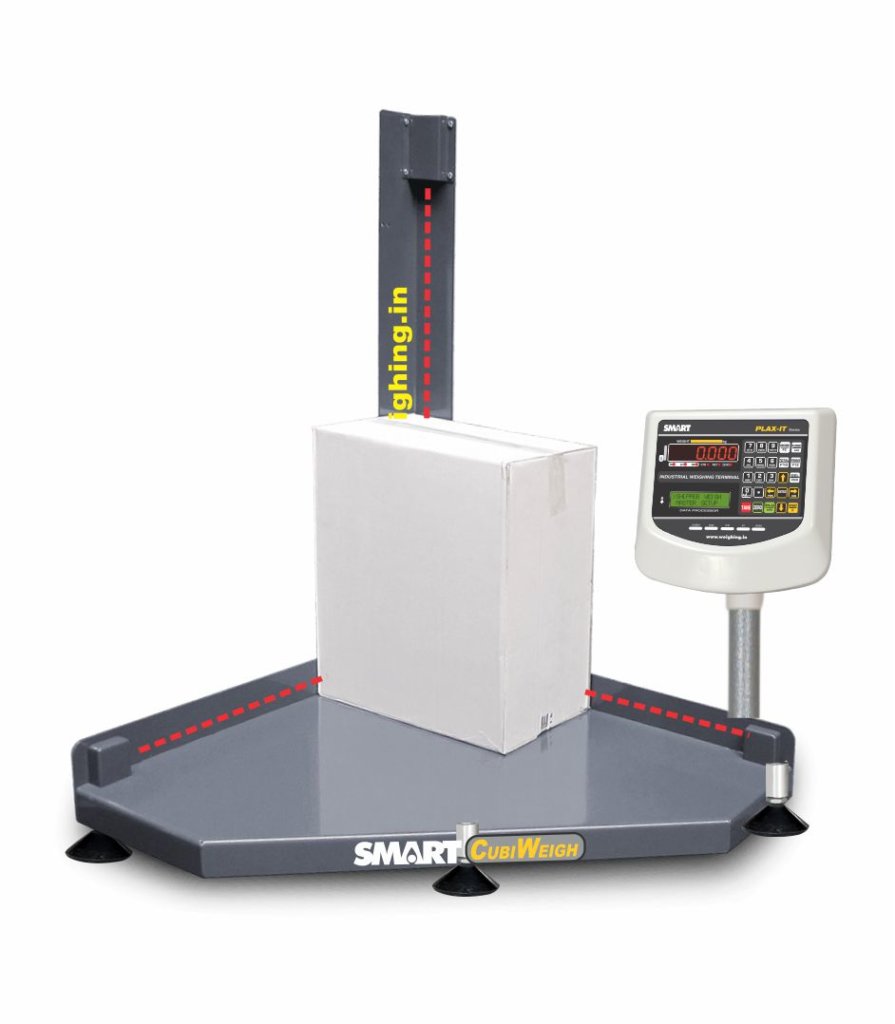 Features / Application / Benefits 
Dimensional /Weight, data for calculating shipping charges
Allows for quick package processing for added throughput
Interfaces to computer-based manifesting systems
User-definable "dim factors" / CBM factor
Report : Manifest Report, Consignment Reports, Summery
Optional for label printer to print custom labels
Real-time or batch-mode data transfer to host system
Mobile trolley system for portability in your warehouse
Barcode Scanner Interface to Scan Docket/Article Nos.
Built In real time clock supported by battery backup
ERP integration with SAP / Oracle / SQL via ODBC along other databases and web based apps
Quick, non-contact dimensional detection of packages
Base Frame made of Powder-coated steel
Low construction height for easy application of the packets
Capacity : 30kg, 50kg and 100kg
Reliable weighing by laser-welded load cells
High accuracy laser distance sensors with laser class 1
Height adjustable feet allow leveling of the system
Easy integration with ERP and shipping systems
Direct connection to PC via RS-232 or USB interface
Option for Battery backup to allow portability
CUBI WEIGH SERIES

MODEL / ORDER ID
MAX CAPACITY (kg)
ACCURACY (e)
OUTER DIMENSTIONS

L * B * H

MAX PACKAGE SIZE

L * B1 * H1

CUBIWEIGH-450 /
PLAX-IT-450
20 | 30kg
5 | 10gm
680 * 680 * 680mm
450 * 450 * 450mm
CUBIWEIGH-550 /
PLAX-IT-550
30 | 50kg
10 | 20gm
680 * 680 * 680mm
550 * 550 * 550mm
CUBIWEIGH-550 /
PLAX-IT-550
50 | 100kg
20 | 50gm
980 * 980 * 980mm
750 * 750 * 750mm
Cubiweigh 450 Kit
Dimensional capacity 450mm(L) x 450mm(W) x 500mm(H)
Weight capacity 20-30kg
Well suited for condensed work areas
Ideal for courier collection centers, dispatch areas
Height measurement can be customized for user requirement
Cubiweigh 550 Kit
Dimensional capacity 550mm(L) x 550mm(W) x  550mm(H)
Weight capacity 30-50kg
Best overall range for varying tasks, Ideal for courier collection centers, medium dispatch areas
Height measurement can be customized for user requirement
Cubiweigh 750 Kit
Dimensional capacity 750mm(L) x 750mm(W) x 750mm(H)
Weight  capacity 50-100kg
Ideal for hubs and very large dispatch areas
Option for integration into conveyor system for stationary measurement of boxed goods.
Options
Customized Software
Label Printer
ODBC Database Connector
Barcode Scanner
Ethernet LAN
Trolley for Portability
Specifications
| | |
| --- | --- |
| Measurement Increment : | Resolution : 1mm / Accuracy : 5mm |
| Weight Resolution : | 10g / 20g /50g |
| Humidity : | 0-90% |
| Operating Temperature : | 14 - 104°F (-10  -40°C) |
| Weight : | CubiWeigh Series Model PLAX-IT-450 |
| | CubiWeigh Series Model PLAX-IT-550 |
| | CubiWeigh Series Model PLAX-IT-750 |
| Power Supply : | 230 VAC |
| RS232 Ports (2) : | Label Printer. Packing List Printer and Barcode Scanner |
| USB Ports :  | Load Master Data, Export Data CSV / Excel Format |
| Warranty : | 1 Years limited warranty / Extended Warranty Upto 5 years |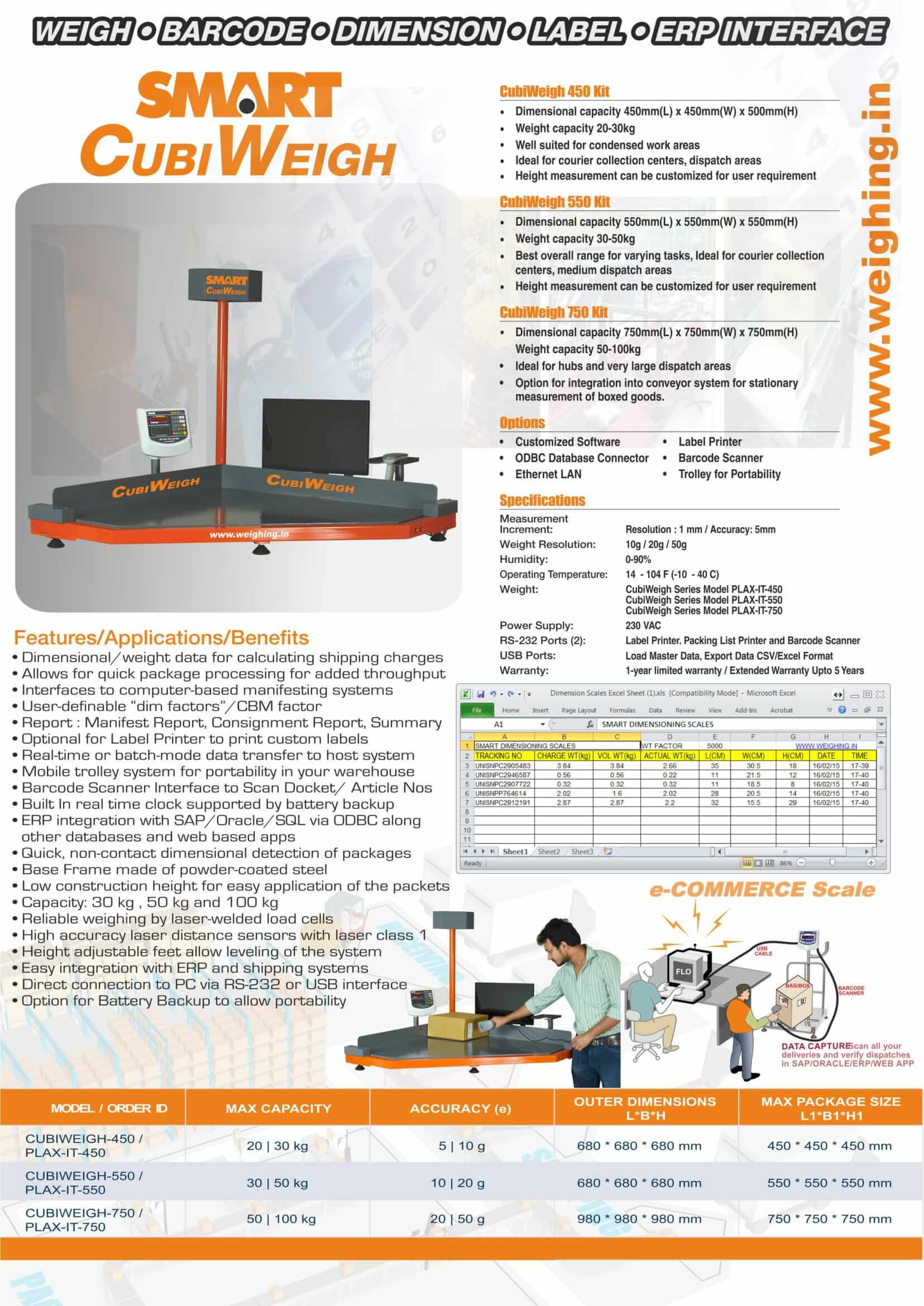 Download Brochure click here