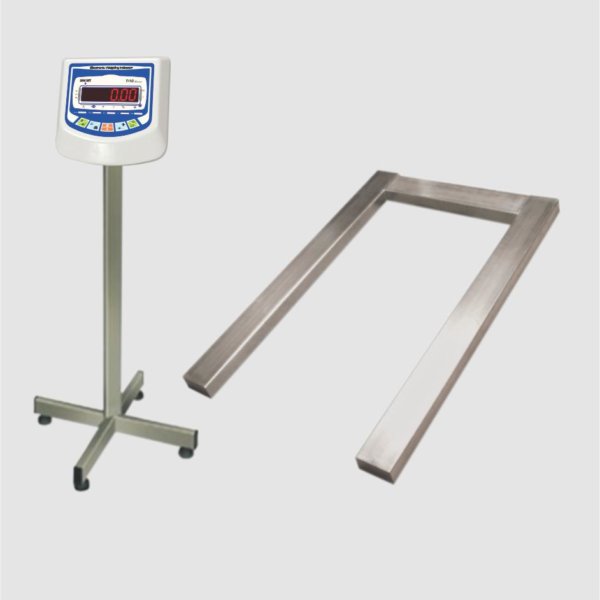 U Pallet Scale
The U Pallet Scale is a portable stainless steel U frame scale, designed for easy pallet weighing in damp, humid and dusty conditions. This is a Customized scale that offers multiple options for speeding up weighing processes, including sending weight readings to printers and PCs and relay boards for controlling other devices. This is a lightweight scale and therefore more portable. It comes with a carry handle and pair of wheels for ease of movement. Indicator with ABS Body and optional SS Body makes it an affordable choice for weighing. Simply position the scale where you need it, and add a pallet to the scale using a fork truck or pump truck.
Description
Reviews (0)
Specifications
Brochure
Description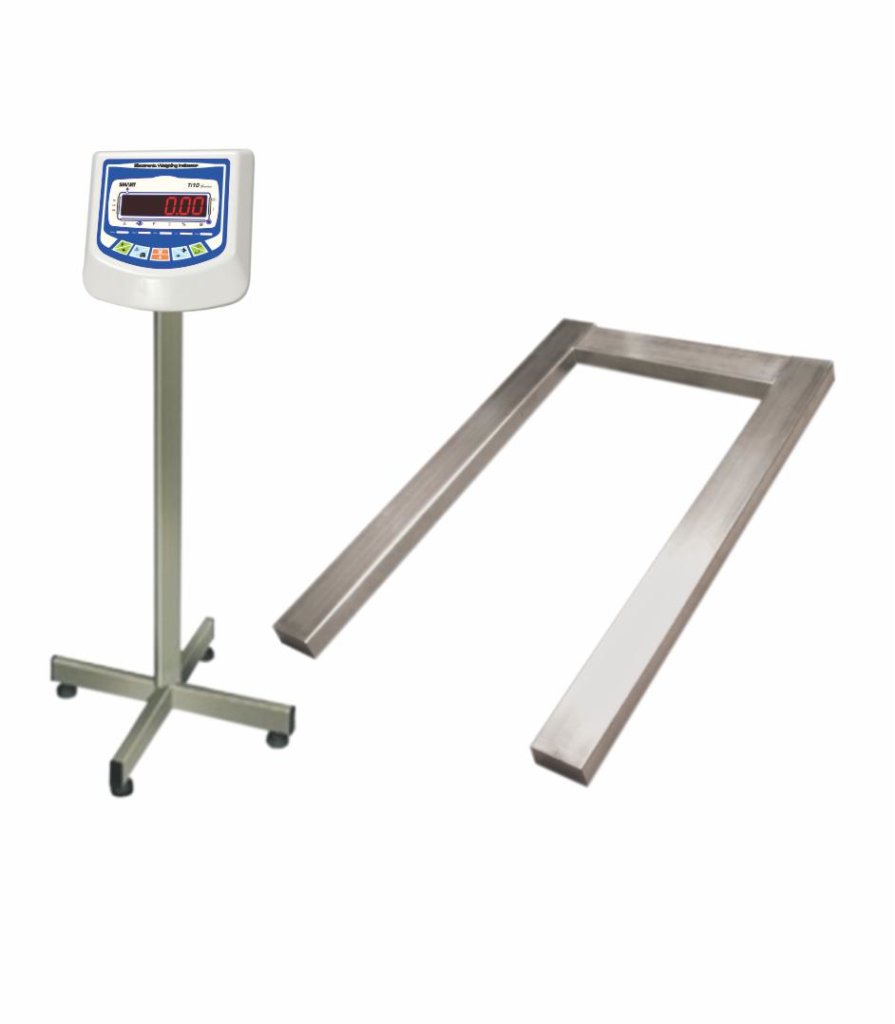 Field of Application
SMART Palleto Series pallet scales are designed for extensive use and are equipped with 4 shear beam loadcells for optimum reliability and accuracy. The unit is also fitted with castors for each easy movement of scales.
The simplified design of the scale enables easy cleaning and maintenance of the scale by a single person
Standard models fitted constructed with mild steel and fitted with IP-65 grade steel loadcells for long life and durability.
Option of Stainless Steel loadcells with IP-67 grade (dust, spray water tight) protection available. This perfectly meets the severest requirements of hygiene and cleanliness made by food, chemical and pharmaceutical industries etc.
Digital weight indicator with large – bright Red LED (0.8") display.
Water resistant durable keypad. Push Button Tare Facility.
Operated by power supply or built-in rechargeable battery with an Internal battery charge
Overload alarm and indication
Option: RS-232 interface for computer interfacing.
Powder coated Steel frame (STD) or stainless steel (product option)
4 sets of loadcells with mounting parts, steel Ip65 (STD) or stainless Steel Ip67 with loadcell adjustable feet.
2 Castor assemblies for easy moving
Loadcell junction box
Machine frame ends to avoid personal injury
Adjustable feet.
Physical Data
Width ....................................... 920mm Length......................................1310mm
Distance between forks................ 640mm Fork Width...................................150mm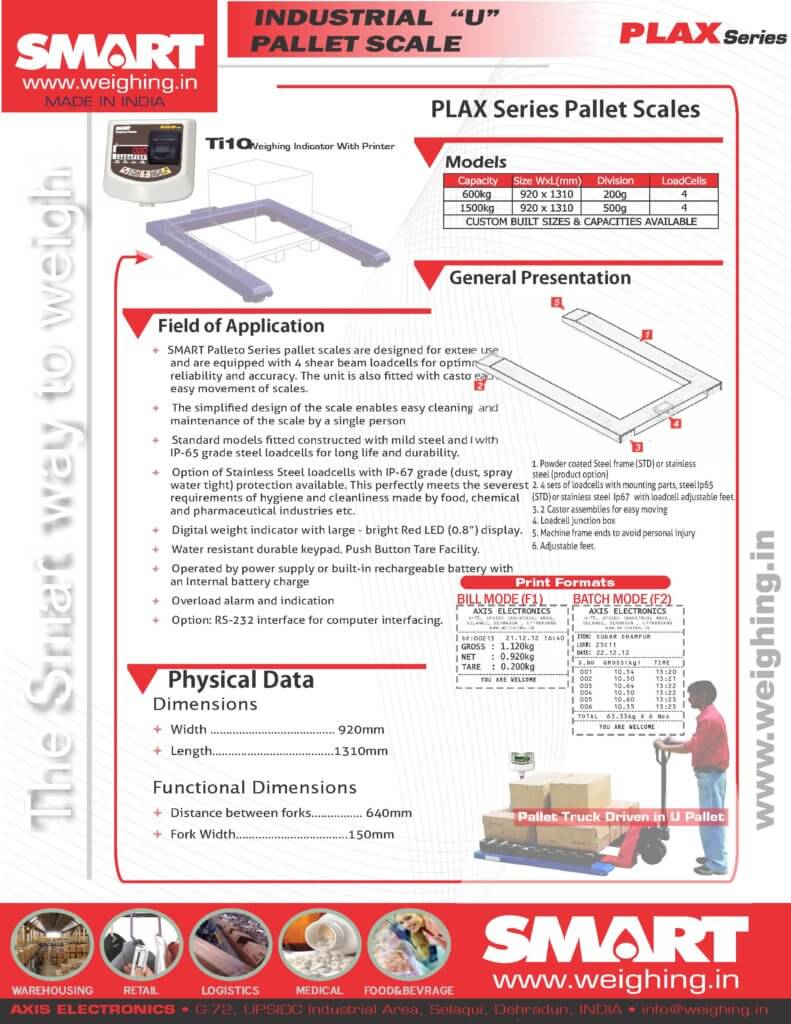 Download Brochure click here