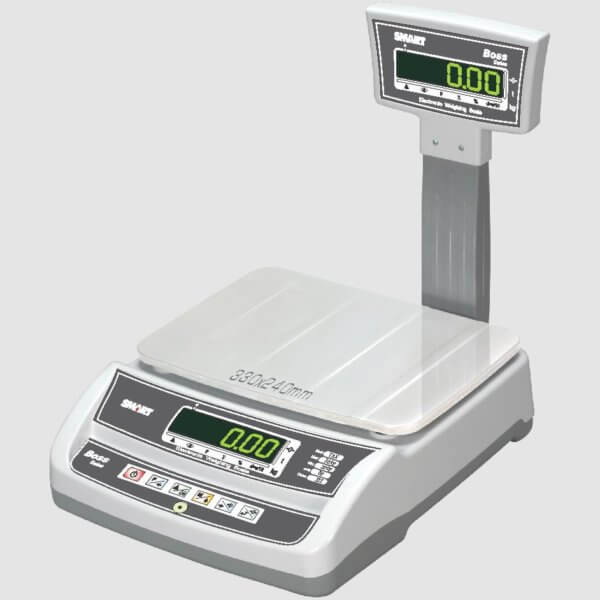 BOSS Series
The BOSS series weighing scale is our one of the best table top scale. BOSS series weighing scale is an accurate, fast and versatile series of weighing scales, loaded with time saving features and ease of customer use. The scale has two 0.8" LED displays to show weight, one for the user and the other for the customer there are different models in this series, with capacities 3kg up to 40 kg and with least count from 2g up to 100mg. They all have stainless steel weighing platforms on an ABS pan assembly with anti slip lining. The loadcell is mounted on a dual aluminum diecasted mounting providing precise overload protection of up to 200% FS load capacity. The soft touch keypad buttons are ideally sized, color coded, and bear symbolictags for easy recalling scale functions. The displays are large easy to read LED type displays for easy view in different lighting conditions. 
Description
Reviews (0)
Specifications
Brochure & Manual
Description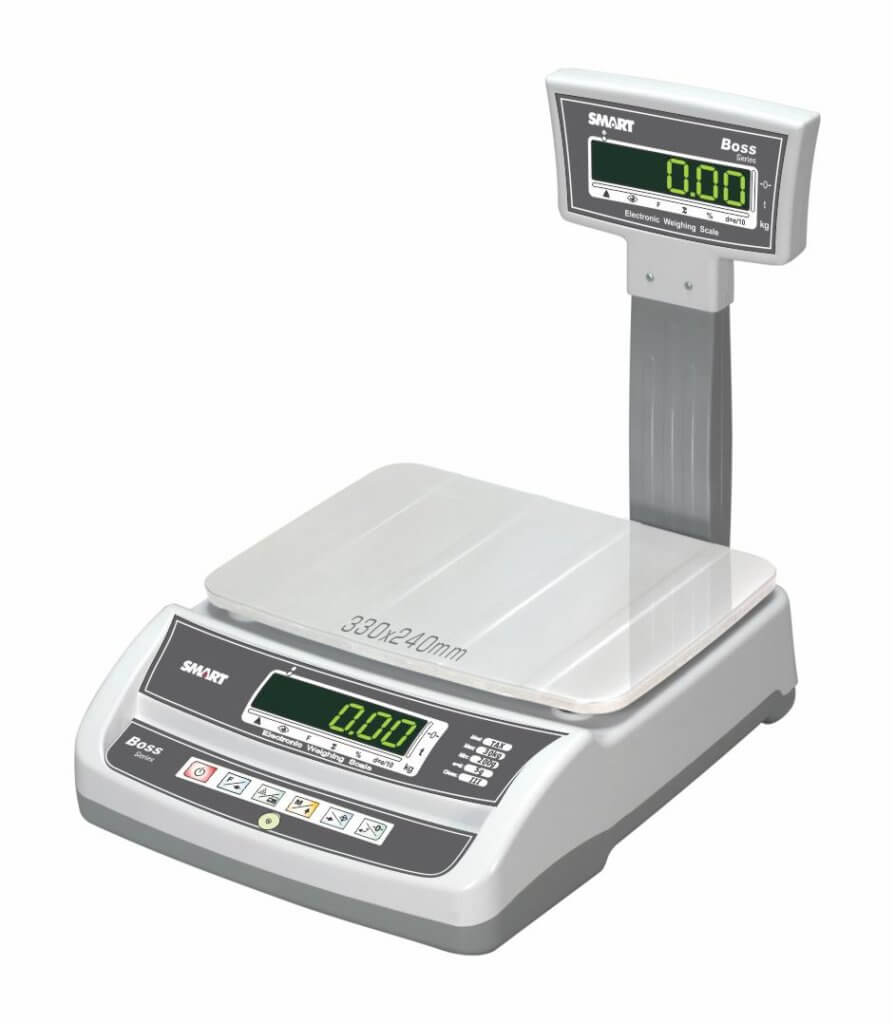 Features
The ultimate performance and price package
Up to 100,000 external display divisions
Piece Counting / Percentage Weighing Modes / Auto Accumulation modes
Large LED digits 0.8″ for front and pole for easy viewing
Auto Zero, Glow Control, Pre Tare, Anti Vibration – Animal Mode, Dummy Zero
Weight verification with 10x zoom
Backup of 40hrs supported with a rechargeable battery
Support for thermal printer and dot matrix printer

Option :

Direct printing of shop details, weight, date/time
The scale is loaded with features like, automatic zero tracking, overload alarm, low battery protection, "SMART" weighing mode to display quick weighing results effects, pre-set tare and an accumulation function to add pieces being counted and finally recall the accumulated total. The scales feature auto zero tracking to automatically compensate for small fluctuations in zero such as a build up of material on the platform. To extend battery life an auto-off feature is standard the operator can set the auto off timing to between 1 minute and 30 minutes of inactivity to suit the application. Alternatively the auto off function can be switched off, leaving the scale permanently on until switched off by the operator.
BOSS SERIES

STANDARD SERIES

PREMIUM SERIES

ALL IN ONE SERIES

Order Code
Cap(kg)
Div(g)
Order Code
Cap(kg)
Div(g)
Order Code
Cap(kg)
Div(g)

TAX-BS-3K0.2

3

0.2

TAX-BP-3K0.1

3

0.1

TAX-BA-10K1

10

1

TAX-BS-6K0.5

6

0.5

TAX-BP-6K0.1

6

0.1

TAX-BA-20K2

20

2

TAX-BS-15K1

15

1.0

TAX-BP-10K0.1

10

0.1

TAX-BA-30K5

30

5

TAX-BS-20K2

20

2.0

TAX-BP-20K0.2

20

0.2

TAX-BA-40K5

40

5

TAX-BS-30K2

30

2.0

TAX-BP-30K1

30

1.0

 
 
 

TAX-BS-30K5

30

5.0

 
 
 
 
 
 
  Accessory Options : Pole Display, Rear Display, Large Platter, RS232 output, Direct Printer Interface, Date / Time Display : 0.8" Large LED display for Front and Pole Display   LED Options : Choice of Red / Green LED digits Power Source : AC 110V/220V/240V(±10%) + DC 6V/4AH Rechargeable battery Dimension : 429 x 350 x 409mm / Box Size : 483 x 410 x 256mm / Gross Wt. : 6.7kg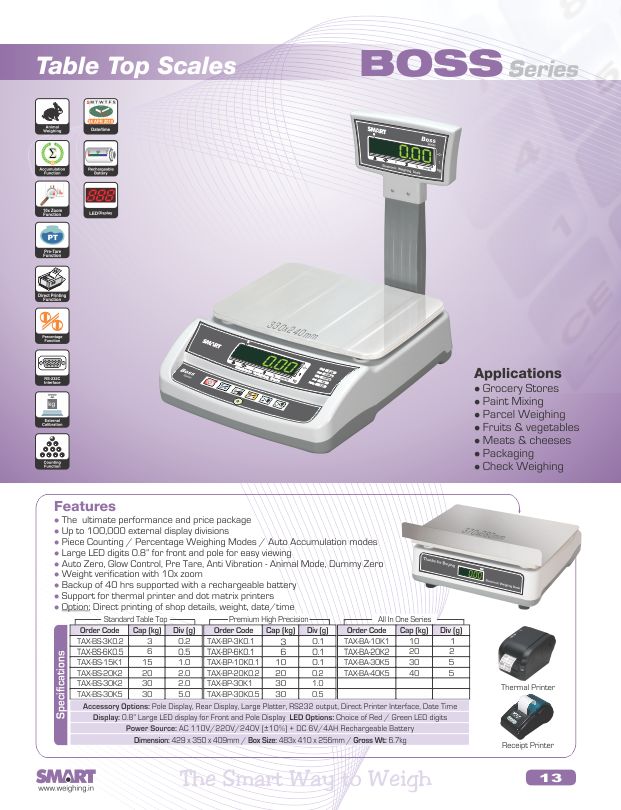 Download brochure click here
Download Manual click here