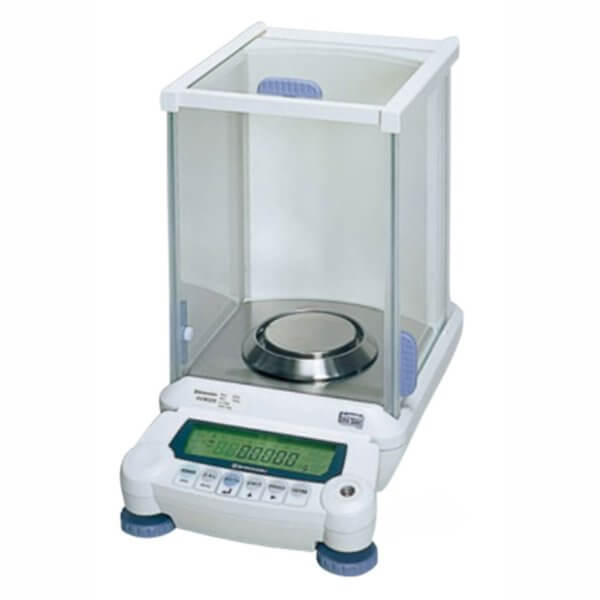 Shimadzu AUW 320
AUW-320 semi-micro balances are the world's first five-decimal balances with the advantages of UniBloc one-piece force cell technology.
Description
Reviews (0)
Specifications
Description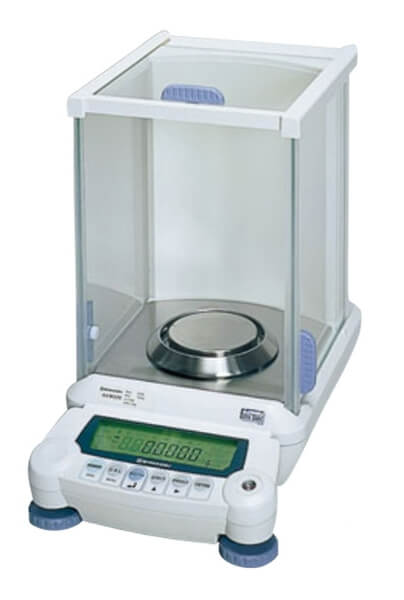 AUW models are the newest single-range analytical balances engineered with the UniBloc technology. This provides fast response and superb stability in a 0.1mg analytical balance. Various application functions, two modes of fully automatic calibration and back lit display support any imaginable requirements.
Choice of fully-automatic calibrations: PSC and Clock –CAL
Operator can choose from two types of fully-automatic span calibration methods. "PSC" is initiated based on temperature change detection, and "Clock-CAL" operates at user pre-set times (up to three times a day).
GLP/GMP/ISO calibration report
Calibration report can be automatically printed with the optional electronic printer. Date and time are also output to meet GLP/GMP/ISO requirements.
WindowsDirect function
The balance communicates directly to a PC with Windows® applications. No additional software is needed to interface with spreadsheets, databases, word processing, and laboratory software. WindowsDirect works with Windows® 95, 98, 2000, NT4.0, ME and XP. PC must be IBM PC/AT compatible.
Interval timer
Weighed data can be output to external devices at user pre-set intervals.
Backlit LCD
LCD with backlight can be read with ease and comfort under any lighting condition.
AUW320
SHIMADZU ELECTRONIC ANALYTICAL BALANCE AUX 320
Make
Shimadzu
Model
AUW 320
Capacity
320 gms
Minimum Display
0.1 mg
Volts
12 V DC
Repeatability (Std. Deviation)
</=0.15mg
Linearity
+/-0.3mg
Response Time
3 secs.
Operating ambient Temp.
5 to 40 Deg.C
Temp. coefficient of sensitivity (10 to 30 Deg.C)
+/-2ppm/ Deg.C (When PSC is OFF)
Pan Size
80mm dia approx
Body Dimensions
220mmW x 330mmD x 310mmH approx
Weight
7kg approx
Various units available
Built-in calibration weight
Perfect Self Calibration Function
Time and Temperature Calibration
Built-in Clock Function