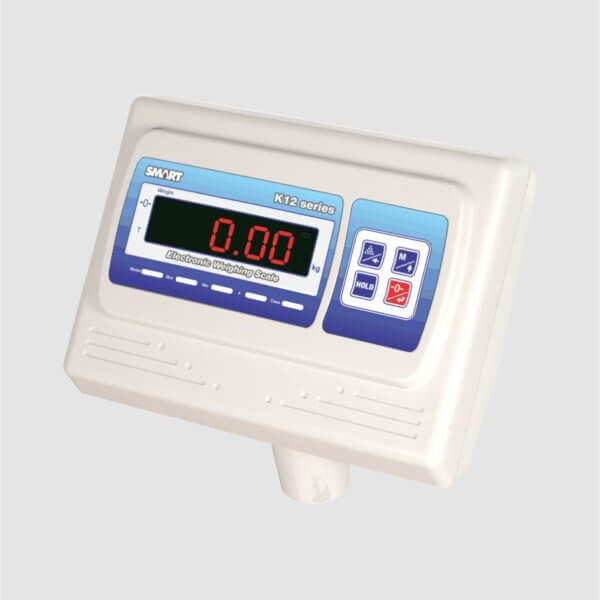 K12 Indicator Series
The K12 is a versatile weighing indicator, with easy to use functions and a  0.56" and 0.8" bright Red / Green LED weight display. This indicator features Tare, Hold and Zero functions, plus Accumulation for adding up multiple weight readings. Weight readings can be displayed in KG. The K12 has a hard-wearing casing and is suitable for multiple weighing applications. It's compatible with platform scales, bench scales, weigh beams and more.
Description
Reviews (0)
Specification
Brochure
Description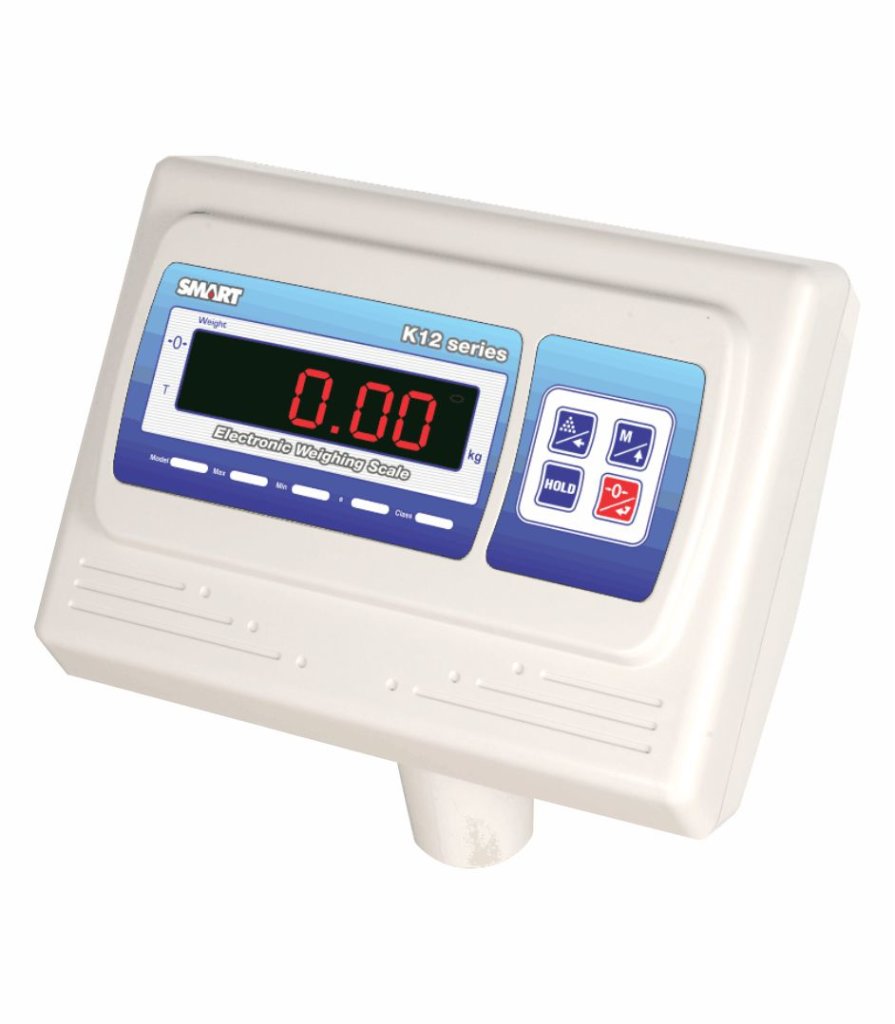 Features
Upto 1/100,000 display resolution.
Counting function delivers precise piece counting. Preprogrammed reference sample quantities of 5,10,20,50…1000 parts.
The indicator can be calibrated in triple, double or single accuracy. To give an example you can make a platform scale 100kg with range like 10kg x 1g, 50kg x 5g, 100kg x 10g. Max resolution in each range can be 10,000 divisions.
Hi Low Limit set points can be set for check weighing function. Once the limit is crossed the buzzer beeps and alarm is generated.
An optional customer side dual display with 8-12m cable can be directly attached with the K9 Series mounted display.
Special LED display filter gives a very clear display. The display is even visible in direct sunlight with visibility levels of close to 20% 30%
Support for upto 4 x 350Ω loadcells.
100% Tare Range, Auto Zero, Sleep Mode.
220V AC/built-in 6V Rechargeable battery 50hrs backup.
Weight accumulation, Weight hold function.
K12 INDICATOR SERIES

Display Range

Selectable (-199999 ~ 999,999)

Internal Resolution

560,000(Display) / 20Bit Internal

Graduation

Selectable (1,2,5,10,20,50,100,200,500)

Output Mode

Continuous, Command, Printer

Max Resolution

30K (Single) / 15K (Double) /10K (Triple)

Power

SMPS 90-300V @ 50Hz / 6V 4Ah Battery

Zero range

20% of Full Capacity

Operating temp.

50° to 98° F / O° to 45° C

Calibration

Digital with external weight

Dimensions

240.5 x 114 x 179.5mm (W x D x H)

Display Type

Bright LED 0.56" / LCD Backlight

Gross Weight

2.1 kg excluding battery (K9 Indicator)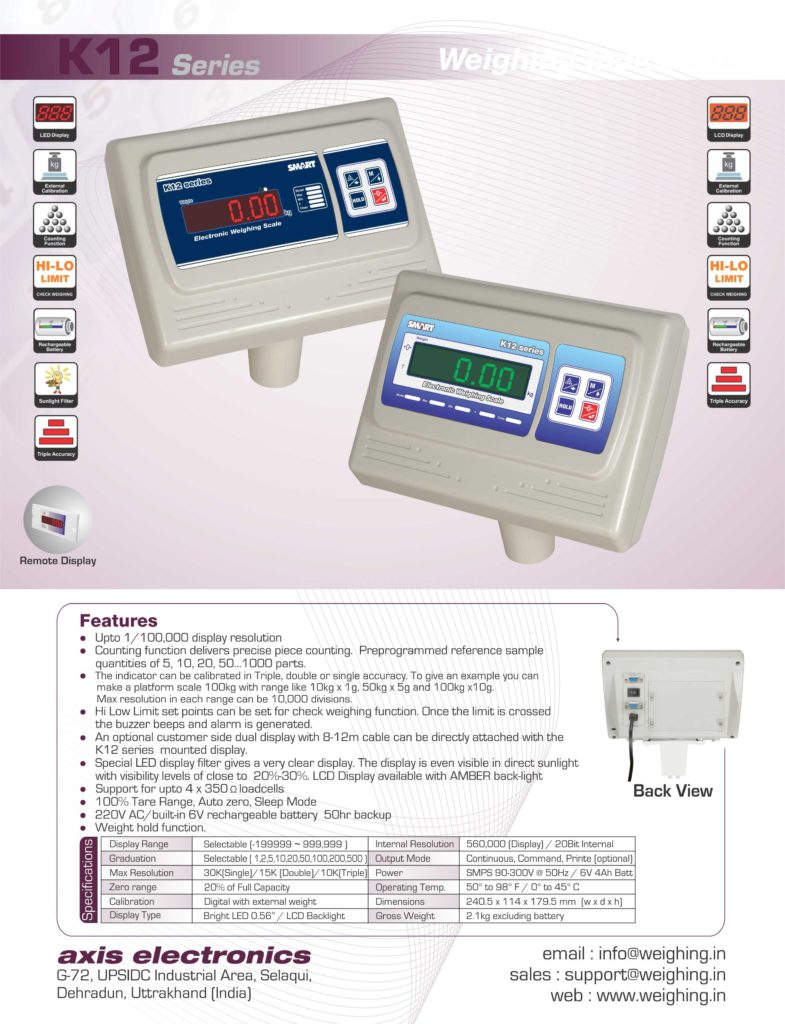 Download Brochure Click here
Download Manual click here