Heavy Duty Scale With Ramp
Description
Reviews (0)
Specification
Brochure
Description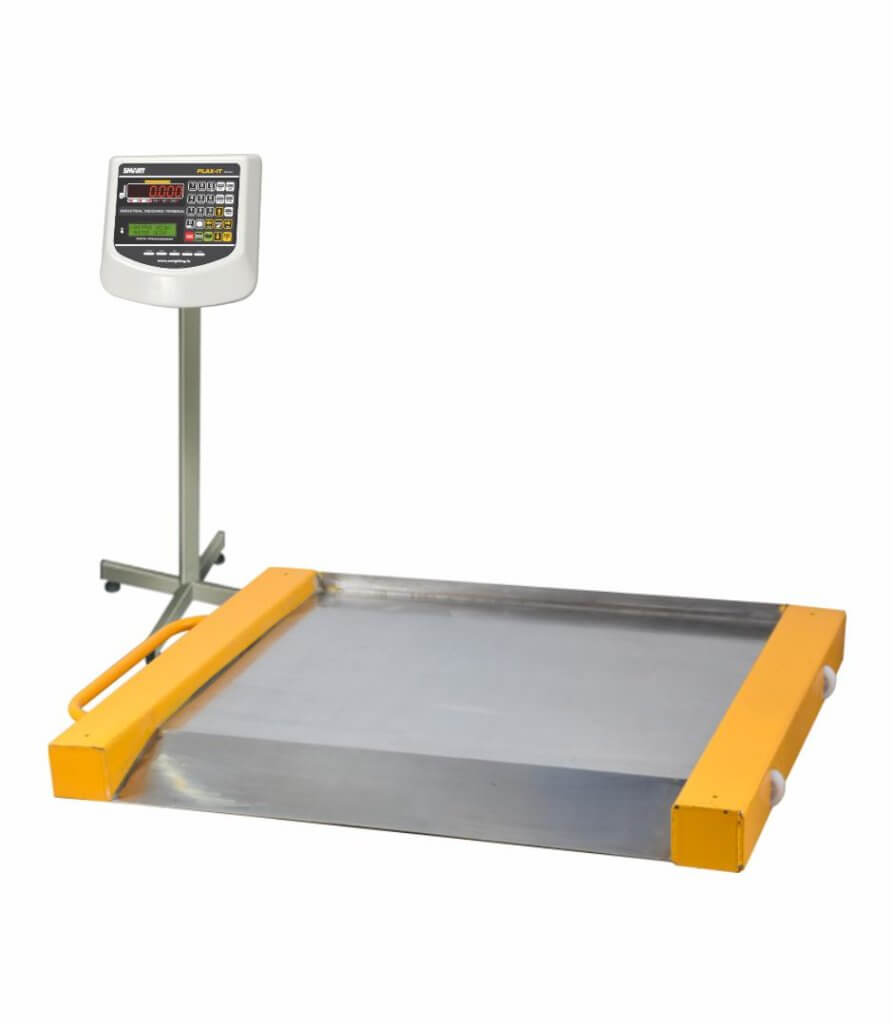 SMART – PLAX series platform scales feature an extremely rugged design with increased load capacity, which significantly prolongs the service life. The platforms are available in 1000 x 1000 mm up to 1500 x 1500 mm and capacity 600 kg up to 6000 kg. They are equipped with a rugged, non-slip weighing bridge with 4 SBL load cells and are designed for industrial use.
Alternatively, the scale can be equipped with ramps or a base frame for in-floor installation. By connecting a single steel sheathed cable leading from the platform to the included display the scale is ready for use. As with all for use. As with all SMART scales, all cables and load cells are completely installed within the frame and therefore protected against damage. The repeatability is unbeatable and will offer years of continued usage. It comes with an easy-to-read bright LED display and operates on AC power and battery backup. The scales can be optionally be connected to thermal printer or label printers for tractability and documentation
purposes. The built in battery backup offers long usage without electricity, this is an added advantage when you have power issues.
HEAVY DUTY WITH RAMP SERIES

Platform Size
Capacity (kg)
Division (g)
Loadcell
Platter
Accessories
1000 x 1000
1000 / 1500kg
100 / 200gm
4
MS
Remote Display*
Separate Pole*
Dust Cover*
RS232 Option*
Printer Option*
1200 x 1200
2000 / 3000kg
200 / 500gm
4
MS
1500 x 1500
1000 / 2000kg
100 / 200gm
4
MS
2000 x 1200
2000 / 3000kg
200 / 500gm
4
MS
CUSTOM BUILT SIZES AVAILABLE
Power Source : AC 110V/220V/240V (±10%) + DC 6V/4AH Rechargeable Battery
Dimension / Weight : Refer Detailed Catalog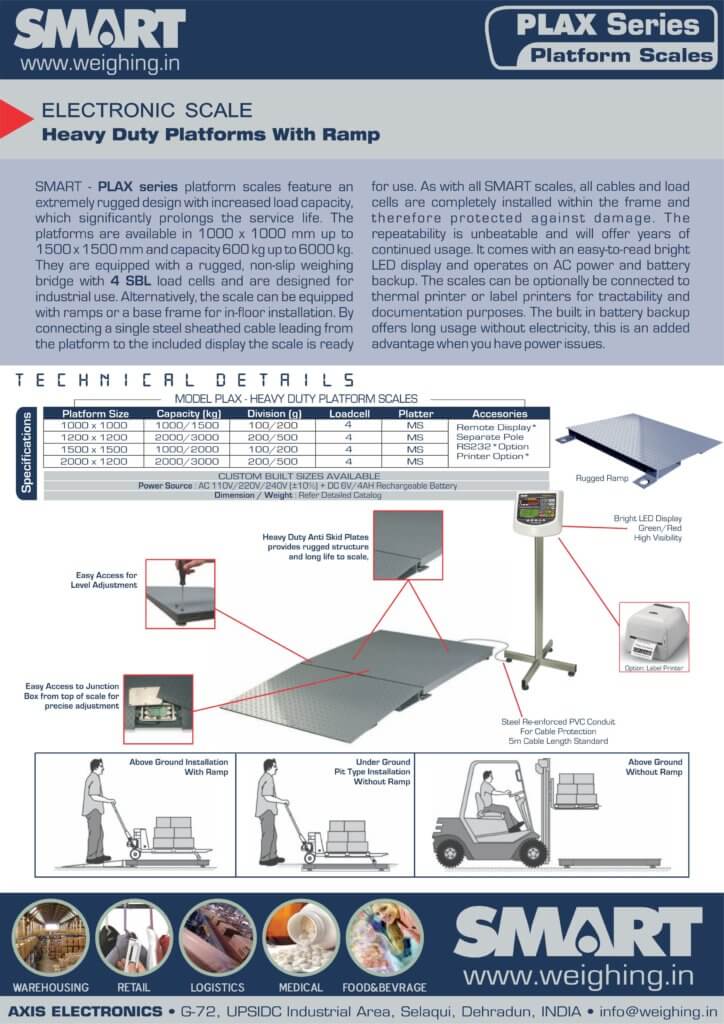 Download Brochure Click here