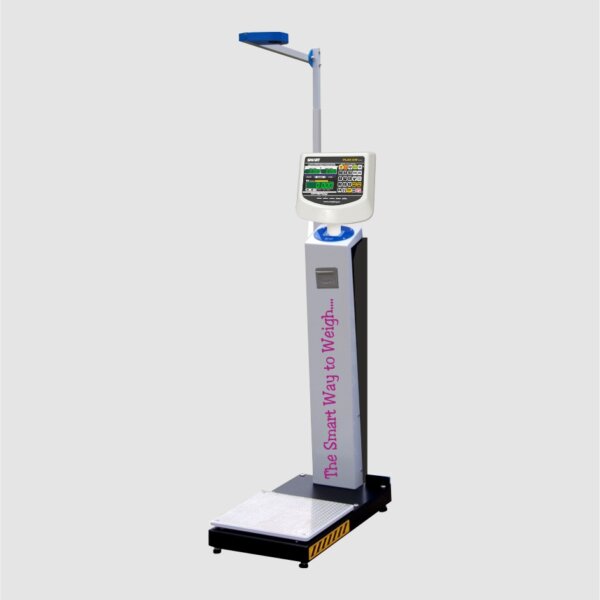 BMI Series
Description
Reviews (0)
Specification
Brochure
Description
Features :
Function : Scale is capable to measure height and weight to provide information about wheater a person is overweight, or normal weigh or underweight scale will display and print a label.
Configuration: Auto-Zero / Scale has high precision gauge sensor system
LOW BATTERY: Scale has Low battery / overload Indication.
Automatic on-step / continuous weighing
BMI: Body fat analyzer height and weight scale
Capacity: Scale capacity 200kg, Scale accuracy: 50g
Height Measuring Range: Scale will be measure 0.80-2.10 meter with resolution of 0.5cm.
Printing: Scale has a 2″ built-in thermal printer to print the ticket.
Display: LED display
Power: 220V – / + 10%, 50Hz AC,
Standard: ISO 9001: 2015 certified
Features & Specifications
Bright RED LED for weight display.
Easy to clean ABS enclosure; resistant to harsh and corrosive environments.
Suitable for use on the table, column or wall.
16 x 2 Line, Backlit character LCD for operator dialogues/messages
Full Mobile Keypad alphanumeric data entry without external keyboard
8 direct function keys.
Internal resolution 300,000 counts.
Display resolution Upto 99,000 increments.
Menu driven operation & configuration.
Programmable data files and print formats.
Real time clock with battery back up.
Keyboard calibration.
Upgradeable Firmware by user
Support for Connecting 2" Thermal Printer
With quality Sensor for height measure.
For more information and your queries you may write to us with your specific requirement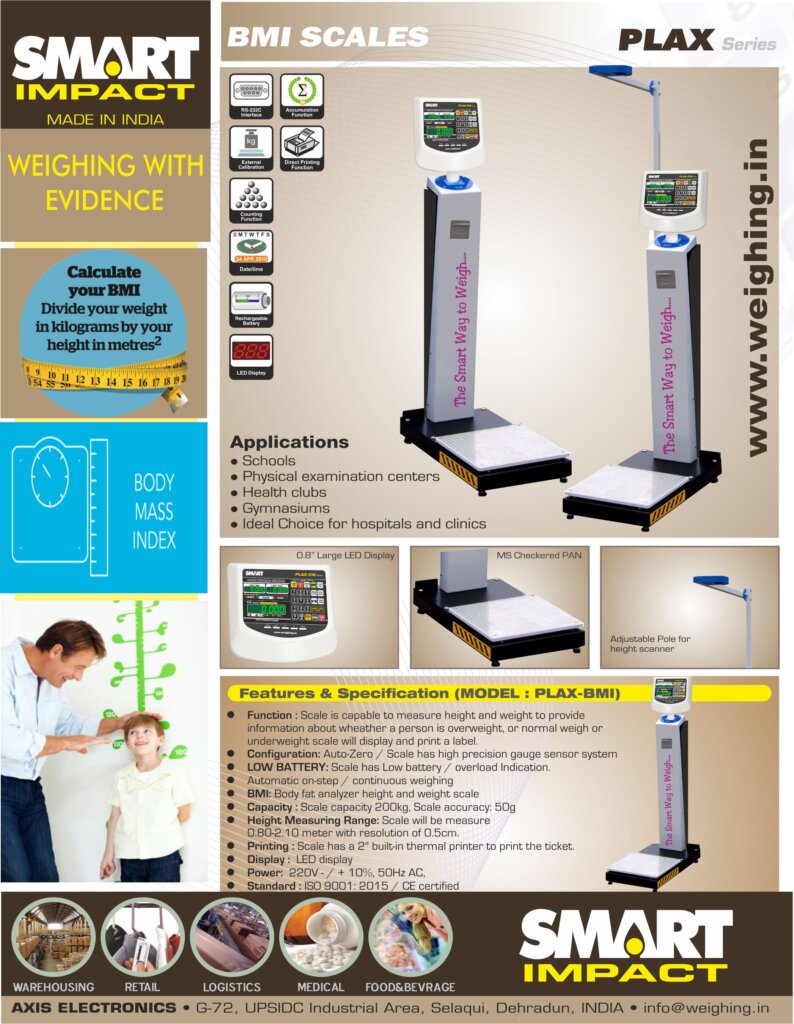 Download Brochure Click Here